CHEVRON 
FRANCHISE
OWNERSHIP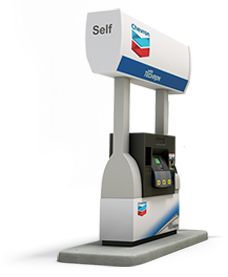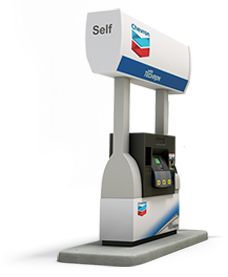 Choosing the right gasoline supplier
for your station is an important
decision.
With rising competition and shrinking differentiation among most suppliers, representing an engaging and likable brand such as Chevron helps your business stand out. Offering quality products that people trust like  Chevron with Techron can help provide an even larger competitive edge.
*This information is not intended as an offer to sell, or the solicitation of an offer to buy, a franchise. It is for informational purposes only and is not directed to the residents of any jurisdiction requiring registration of the service station franchise or the ExtraMile franchise before they may be lawfully offered and sold in that jurisdiction. No service station or ExtraMile franchises will be offered or sold to any resident of such jurisdiction until (1) the offering has been duly registered in and declared effective by such jurisdiction and the required Franchise Disclosure Document(s) have been delivered to the prospective franchisee before the sale, all in compliance with applicable law, or (2) the offering has been exempted from the requirements of such jurisdictions. The states with franchise registration laws are California, Hawaii, Illinois, Indiana, Maryland, Michigan, Minnesota, New York, North Dakota, Rhode Island, South Dakota, Virginia, Washington and Wisconsin.