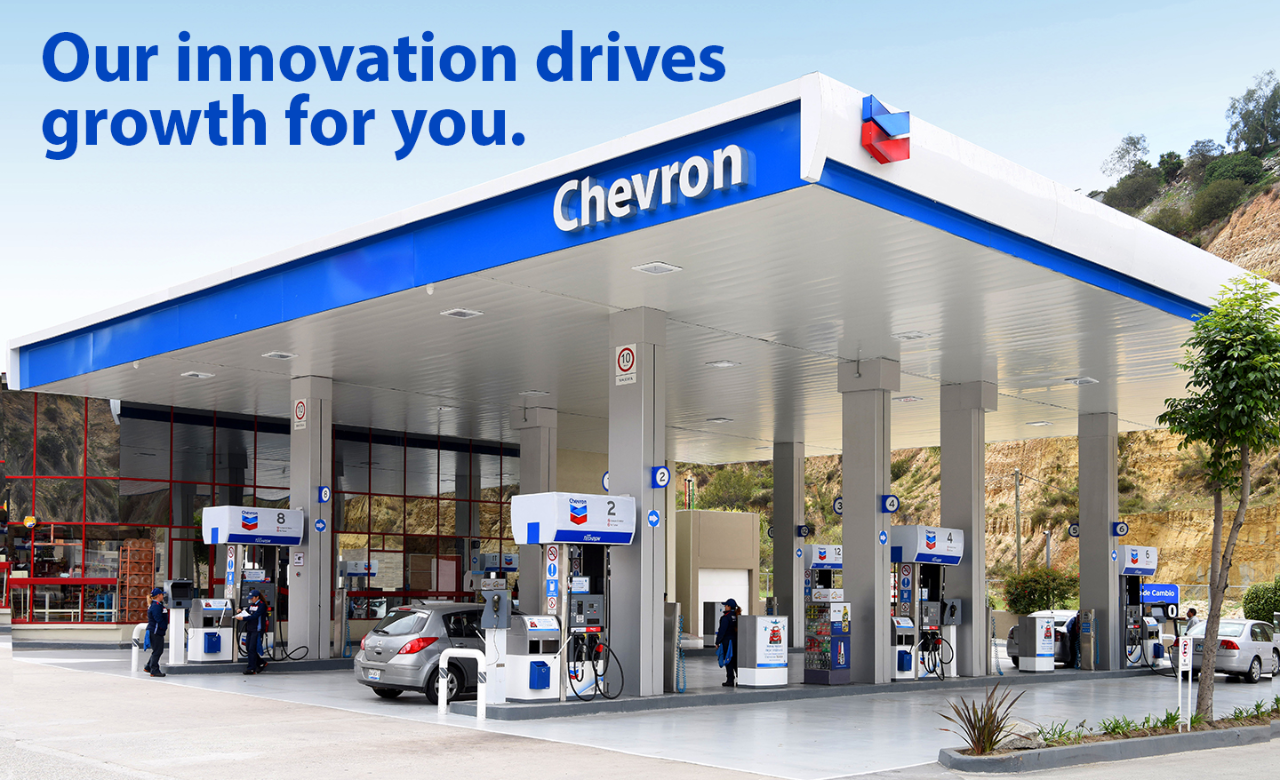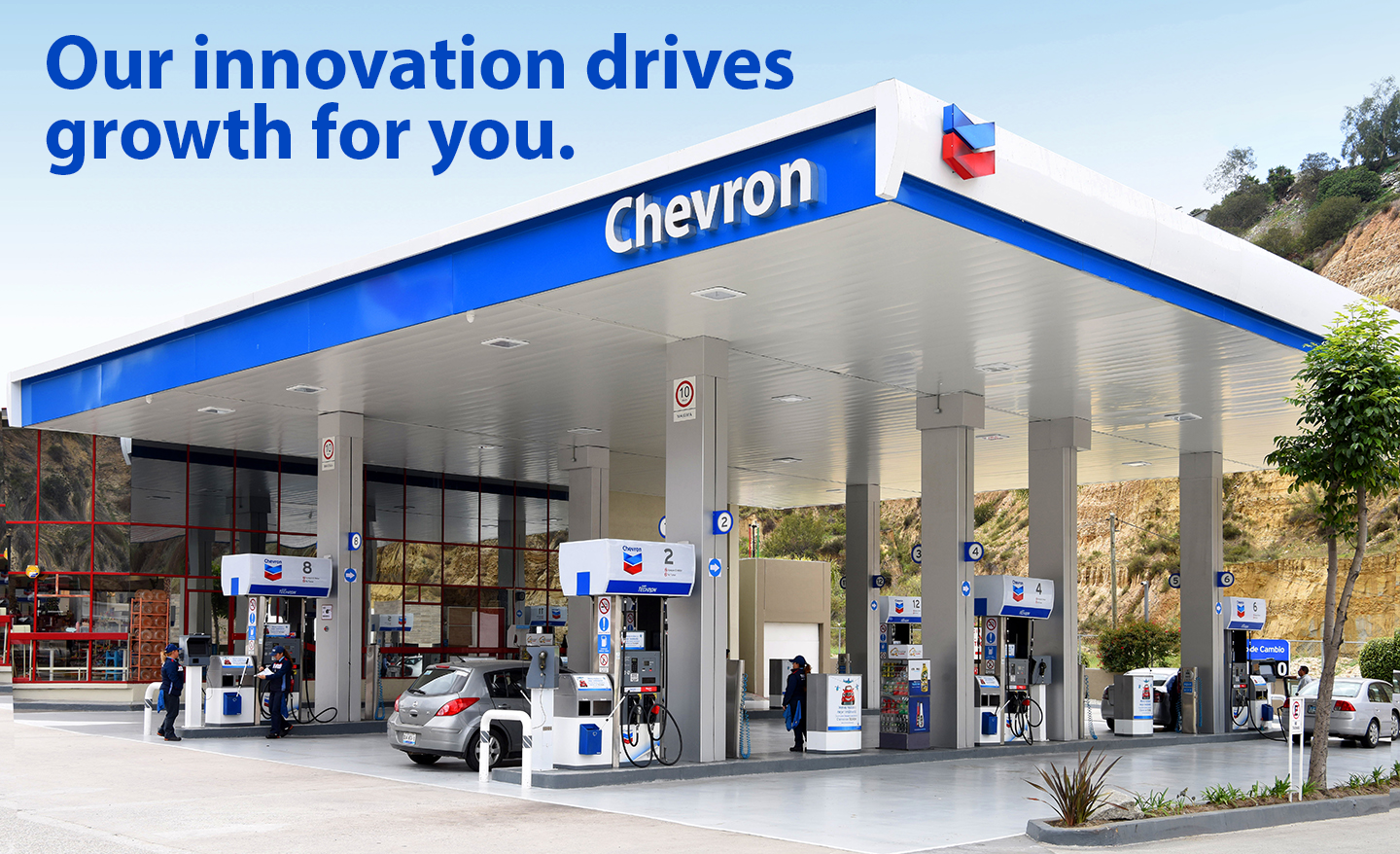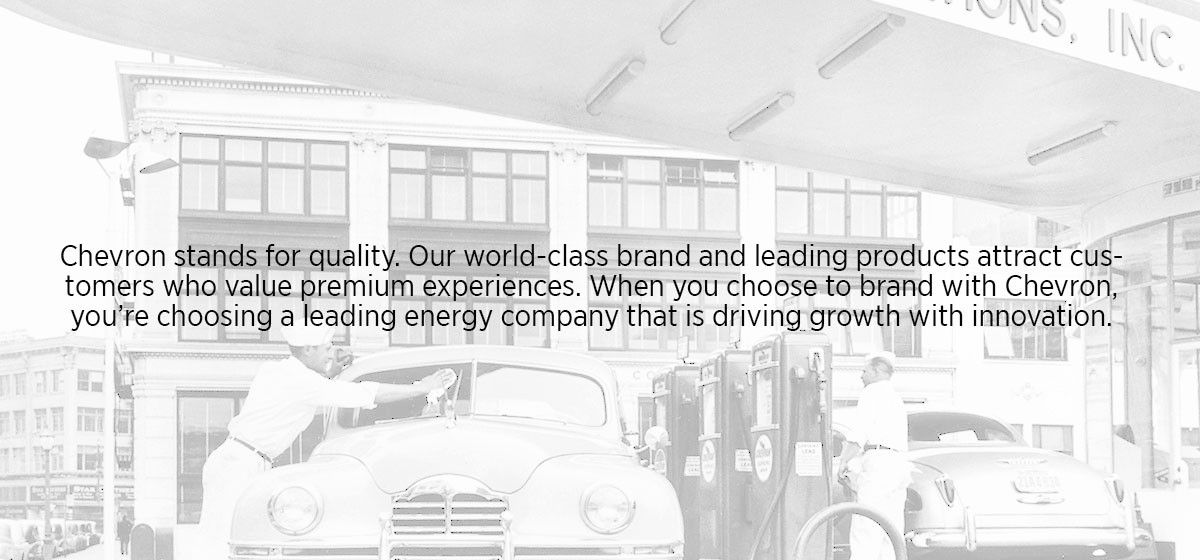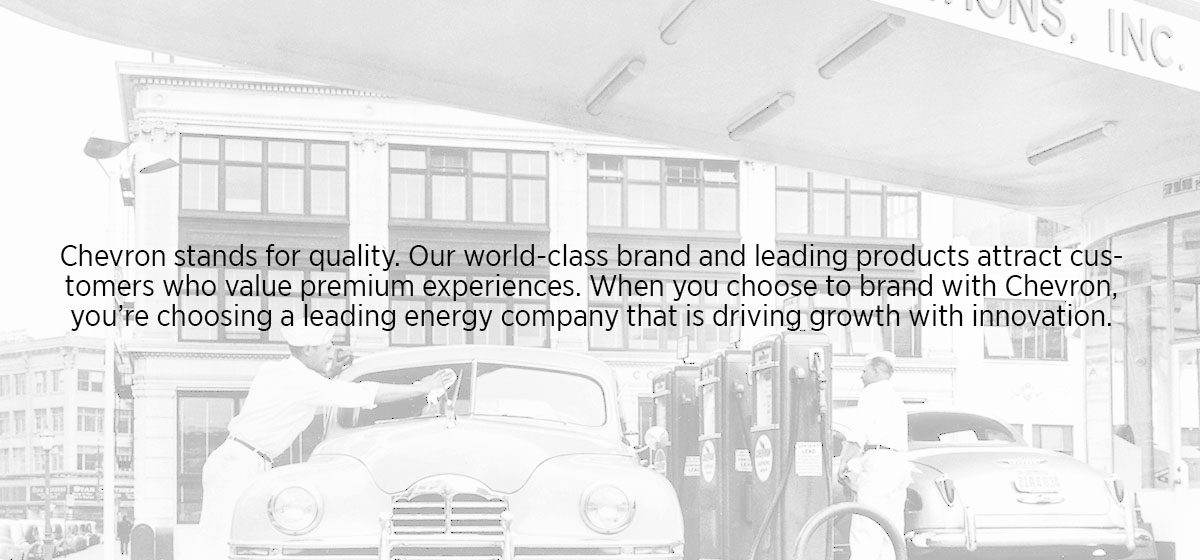 BENEFITS OF BRANDING WITH CHEVRON
In a retail environment more crowded and competitive than ever, premium products and experiences make a difference. If you want to succeed, choose Chevron, and let our product innovation help drive growth for your business. 

Drivers have a relationship with their cars. They care for their cars and always want them to be in top shape. It's a big reason why they choose Chevron fuels—they know the unbeatable advantages they get from Chevron with Techron. 

When you brand with Chevron, our strong fuel infrastructure and business support resources give you confidence and stability in day-to-day operations. Our retail programs are designed to help drive new business by capturing new customers and building loyalty. And our industry-leading products will make sure you stand out as demand for ever cleaner and lower-carbon fuel grows.

Team up with Chevron and put the proven strength of an industry leader to work at your station with an integrated offering of high-performance fuels and lubricants to keep customers on the road.  Herein is suite of offerings to satisfy your customers.